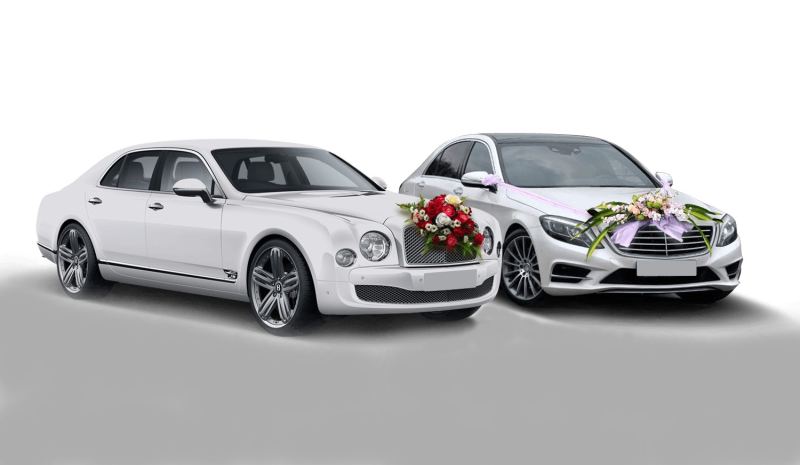 Wedding cortege - one or more premium cars decorated with festive attributes. When choosing a car rental for the wedding, the bride and groom immediately think about invited guests and about a comfortable means of transportation around the city. Guests who come to celebrate on their cars, often can not fully enjoy the celebration. In this situation, the best option would be to hire wedding cars in Baku.
The company "NASCAR" provides wedding cars in Baku without a driver, as well as a rental with a driver at very competitive prices. The latter option will be more convenient for those who intend to have fun and do not deny themselves anything. Renting a car for a wedding in Baku without a driver assumes the presence of a driver's license from an adult, with a minimum of 3 years of driving experience at the time of signing the contract.
We rent cars for a wedding in Baku at any time, 24 hours a day. Also, there is an opportunity to travel outside the city and to large settlements of Azerbaijan.
Renting cars for a wedding in Baku is the right choice of the bride and groom at their most important holiday! Turning to rent a car for a wedding in Baku - you make the right choice in favor of peace and comfort on the main holiday in the life of the newlyweds.
Exclusive cars and affordable prices are the key to the success of NASCAR! Renting a car in Baku for a wedding will not waste the budget of the bride and groom.
For more information, follow this link: http://nascar.az/category/en/7
Important Note:
▪ To clarify the current offer, please contact with Customer Support.
Contacts:
Tel: (+994 70) 2901070
Теl: (+994 55) 2901070
E-mail: [email protected]